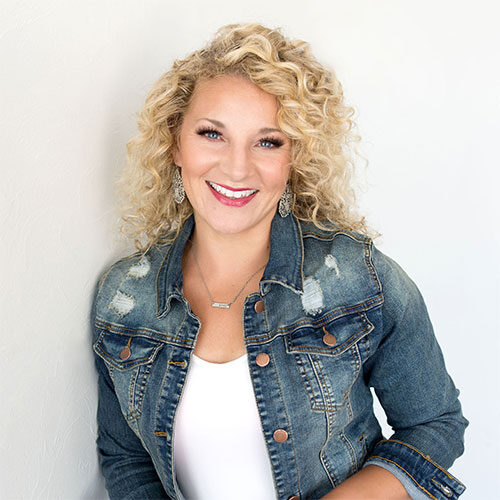 Peggy Cofeen
Uplevel Dairy & Uplevel Dairy Podcast
Peggy Coffeen has dedicated the past 15 years to sitting across the table with dairy farmers around the country, asking questions, telling their incredible stories and connecting them to resource. She is the founder of Uplevel Dairy, a platform for next-level business, management and leadership for dairy owners and managers, and host of the Uplevel Dairy Podcast.
A dairy girl at heart, Peggy grew up milking cows in a tie-stall barn on her family farm in southern Wisconsin before pursuing a degree from the University of Wisconsin – Madison in agriculture journalism and a career in writing and communications. She served as the dairy and livestock editor for the Agri-View newspaper before dedicating 9 years as an editor and podcast host for Progressive Dairy, and founded Uplevel Dairy in 2022.
Peggy and her husband Kevin live near De Pere, Wisconsin, and have four children ranging in age from 5 to 22 years old. Their hobby farm is home to P'ri CBD, a direct-to-consumer brand of hemp-based wellness products, as well as Overland Acres registered Holsteins and Red and Whites. Outside of business, you can find her on a training run to hit her half marathon goals. She also gives back to youth by coaching her favorite sport: dairy quiz bowl.
New Mexico Milk Maid
Dairy Farming and a Sustainable Food Supply: Speaking as One Voice
Tara is a New Mexico native, a 5th generation dairy farmer, an environmental scientist, and a mom of two girls. Daniel, her husband, manages all day-to-day on his family dairy farm while Tara has her own career as an environmental consultant, speaker, and online agriculture advocate. Tara began sharing her story online through her platform, New Mexico Milkmaid because she found that people often had misconceptions about farmers and modern farming, and she wanted to set the record straight about dairy farm life and on-farm sustainability. She now has a community of more than 73,000 followers. And she has had the opportunity to speak at national and global conferences about dairy sustainability including at the United Nations Food and Agriculture Organization Committee on World Food Security and the Forbes AgTech Summit.
Tara is also the Co-Founder of Elevate Ag, an online course to provide farmers and ranchers with the tools they need to successfully share their ag story and grow their businesses, and the Co-Founder of Discover Ag, a docuseries and podcast of being agriculture to people in a new way.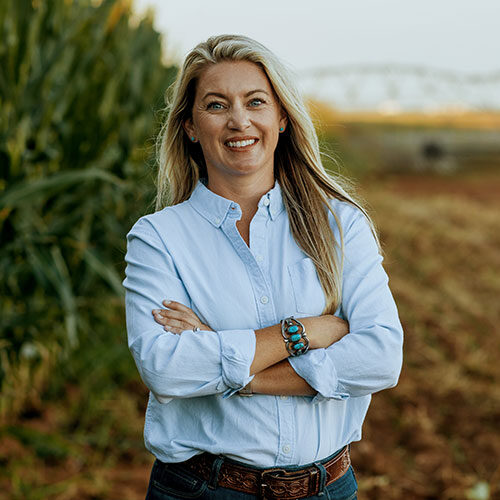 Tara Vander Dussen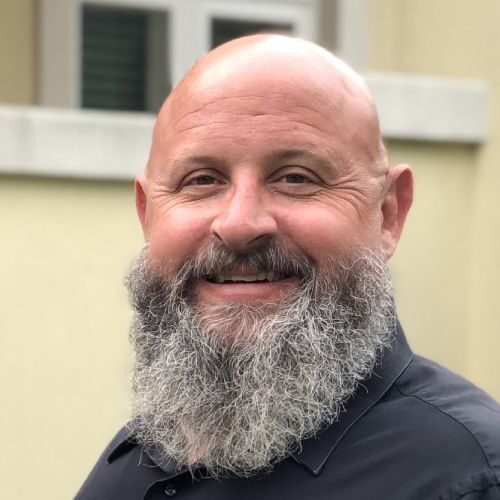 Don Schindler
DMI
Caring for the Community Beyond the Farm
Don has been teaching farmers, staff and the dairy industry how to connect with consumers using social media and digital marketing since 2013. He also served his country in the US Naval Submarine Service. He grew up on beef and row crop farm in southeast Missouri.
DeLaval
Caring for the Community Beyond the Farm
Fabian is a native of Bogota, D.C., Colombia, a farmer, dairy consultant and sustainability expert that attended the University of La Salle. He graduated from Western Kentucky University (WKU) with a major in Agri-Business and Ag-Economics. He also graduated with a Master's degree in animal science (large animal nutrition) from WKU. Furthermore, he holds a certificate from the University of Cambridge, Judge Business School, in Circular Economy and Sustainability Strategies. His special interests are Dairy Sustainability, Animal welfare, Livestock Management, Dairy Nutrition, Physiology of Lactation, and Ag Business Management.
With more than 20 years of experience in the industry as a dairy consultant, Fabian also serves on the board of directors at the National Institute of Animal agriculture and is also the chair of the sustainability council. He also participates on multiple committees, including the Association of Equipment Manufacturers, AEM's sustainability group, SIA regenerative agriculture group, and much more.
Sustainability is a vital part of DeLaval's business strategy, and in this role, Fabian helps ensure that DeLaval is at the forefront and delivering upon our vision by supporting Group Management as well as working in close cooperation with all parts of the DeLaval organization.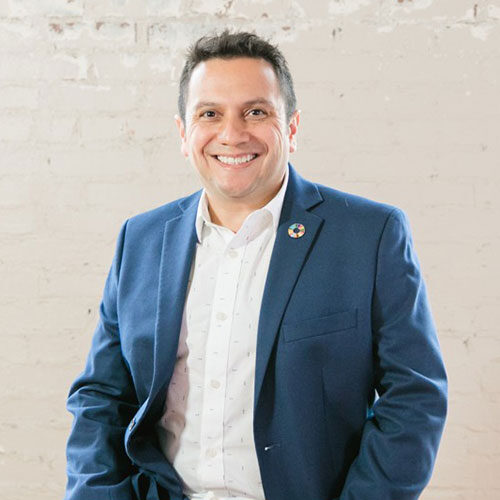 Fabian Bernal M.S, P.A.S.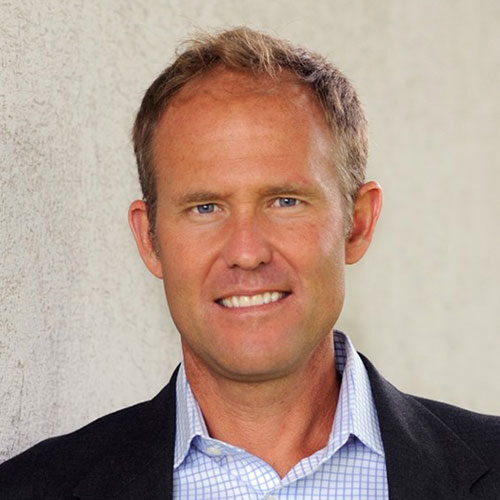 Jason Reid
IBA
Caring for On-Farm Community
Jason will be speaking on various ways dairies around the country have had success maintaining and developing high performing, long term employees. Employee performance and longevity is a challenge for most dairies, however there are things dairymen can do to create stable, high performing teams of employees. Managing cows is different than leading people. Jason will discuss some of these differences and help you avoid some of the pitfalls many dairymen fall into in this area.
President - HR Group USA
Caring for On-Farm Community
Jesus Ramirez, President of HR Group USA. Jesus has worked with the agricultural industry for over 15 years. He has worked directly with employees as a case manager at the the Department of Labor, and more recently as Human Resources Manager with Meadowvale Dairy. Jesus earned his masters in Human Resources, from Southern New Hampshire university. He established HR Group USA in 2020, he has been working with businesses all over the country providing Human Resource Services, and worker immigration services.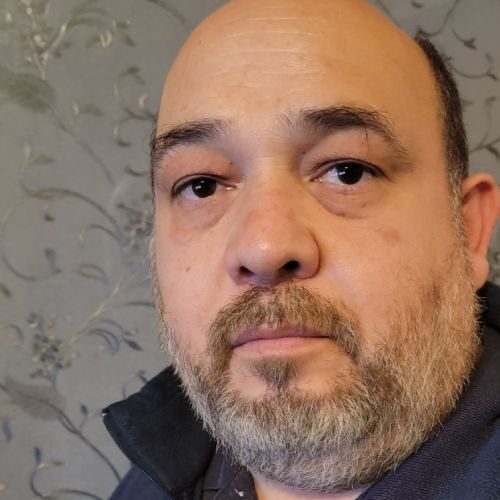 Jesus Ramirez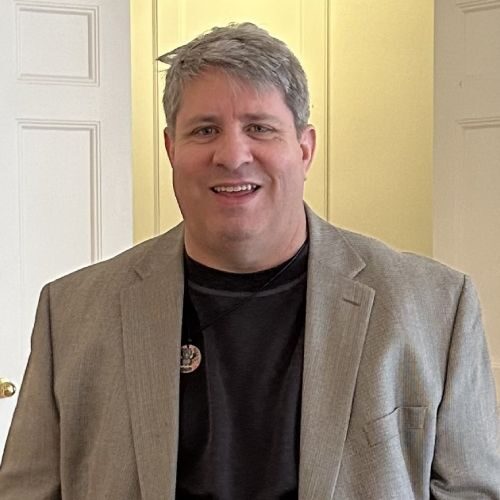 Michael McHugh, CEO
Wonderkow
Caring for Our Cattle
Known as a visionary, Michael is an inventor of Internet of Things (IoT) solutions, including the bovine smart activity tag, which is currently among the top-selling agricultural innovations in the US. He is also among the first to have filed and been granted USPO patents in this area, while his companies own valuable IP in the bovine industry. Experience in multi-million dollar software sales and electronics. Author and public speaker.
Lely
Caring for Our Cattle
Gaylen Grew up on a 50 cow dairy in NE Iowa and attended Iowa State University receiving a BS degree in Dairy Science. Throughout his career he had various roles with Land O'Lakes, Inc. and specialized in milk quality. Gaylen started a new step towards technology in 2013 becoming a Farm Management Support person at Lely N.A. Gaylen is working with Lely today as a Aftermarket Field Specialist. His specialty is milk quality trouble shooting and increasing the efficiency of a robotic dairy. He loves spending time with his wife Kitty of 33 years and his children and grandchildren.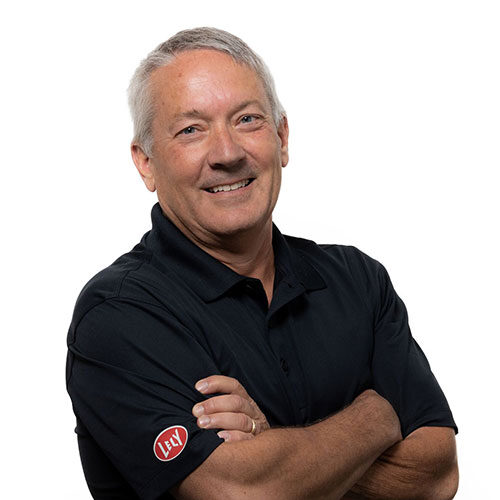 Galen Guyer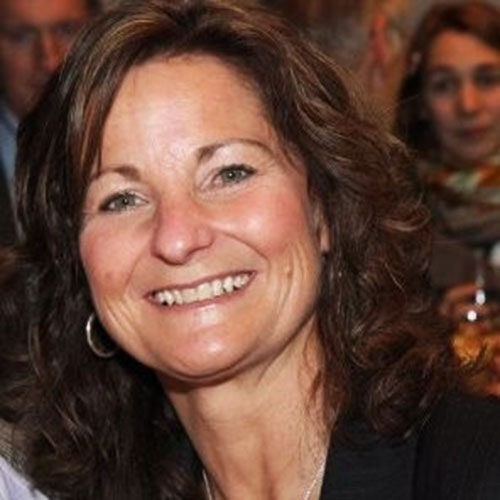 Anita Sennett
Environmental Benefits of Modern Dairy, Hay and Forage Production Technologies
Anita Sennett is Senior Director, Agriculture at the Association of Equipment Manufacturers.  In this role she oversees AEM's Agriculture Sector, ensuring the needs of AEM's agriculture members are met.  She launched the AEM Dairy Leadership Group, and currently serves as liaison to the AEM Ag Technology Leadership Group and the Components Members Executive Committee.  Anita sits on the Chair Group and the Steering Committee of the Agricultural Industry Electronics Foundation (AEF).  She serves on the Management Committee of the Commodity Classic agriculture show. She also acts as Secretariat of the global coalition of agriculture equipment manufacturing associations, the Agrievolution Alliance.  Anita was raised on a hobby farm in Big Rock, Illinois, and attended Western Illinois University in Macomb, Illinois, including a year at Mannheim University in Mannheim, Germany.  Before joining AEM, she spent 15 years at the privately held global food supplier OSI Group.
Netafim
Water and Nutrient Management
Kurt is the COO at Grimm's Gardens and NutraDrip Irrigation Systems.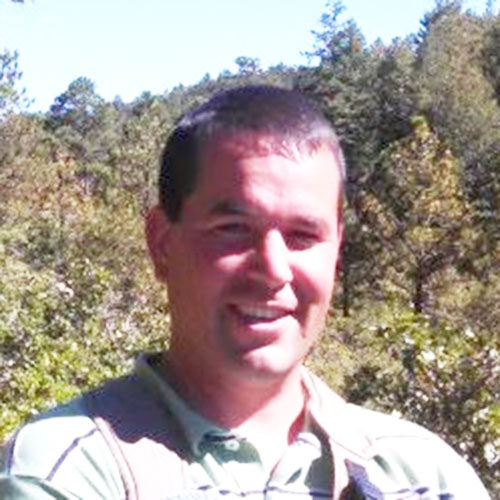 Kurt Grimm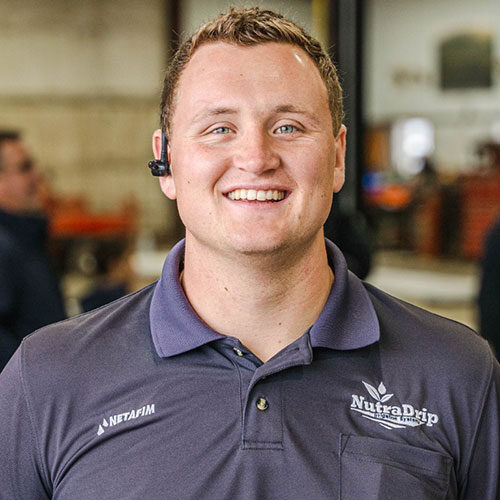 Taylor Zeltwanger
NutraDrip
Water and Nutrient Management
Taylor Zeltwanger lives in West Central Minnesota and has always been passionately involved in agriculture. He values Faith, Family, and the challenge of the agriculture industry. While attending South Dakota State University he began to work for Nutradrip, and upon graduating, received a degree in Agriculture Systems Technology. Currently, Taylor manages the Upper Midwest Territory while adding value to many different operations located throughout Minnesota and the Dakota's. He has been instrumental in working and developing solutions for wastewater management on large livestock operations. His focus is to provide solutions through drip irrigation technology that help growers produce more and use less, all while lowering the cost of production.
De Jager Dairy Farms
Water and Nutrient Management
Richie Mayo was born and raised on a Central Valley dairy farm, completed his degree in agricultural economics at Fresno State, and is now the CFO of De Jager Farms, Inc. He manages 18,000 acres of farmland consisting mostly of Dairy forages which serve the purpose of feeding the roughly 25,000 milking cows within the De Jager family's eight dairies. Along with farm management, Richie has focused his career on playing a role in long-term planning and agronomics, as well as the development of sustainable solutions for addressing resource management on dairies.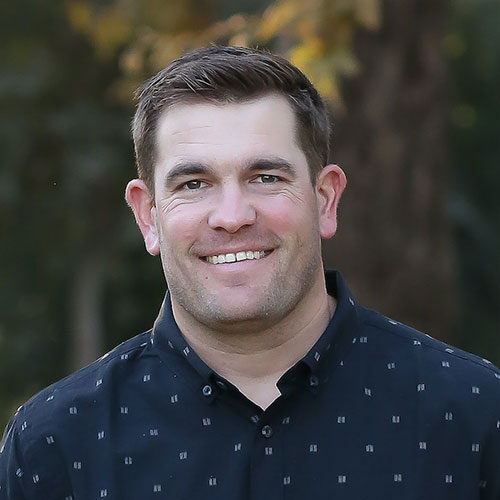 Richie Mayo, CFO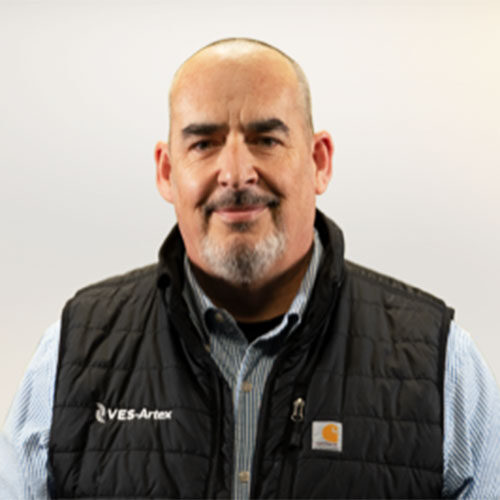 Patrick Lecavalier
VES Artex
Best Practices to Benefit the Environment and the Global Population
Patrick graduated from McGill University (Macdonald Campus) in Montreal Canada. He then spent 33 years at DeLaval Canada and DeLaval USA in numerous commercial roles ending his stint at DeLaval as the Director of Key Accounts. Supporting the largest Dairy Farms in the USA. Shortly after he took the position of VP of Sales at Artex and then VES-Artex where he merged 2 competing sales teams and significantly grew the business. Patrick has a passion for growing profits on dairies with technology, cow comfort, and sustainability. Every aspect of a dairy is symbiotic when it comes to the most success.
President, Caprock Financial Group
Dereck Blair is a lifelong servant of the community who has been an insurance expert, financial planner, and tax specialist for almost a decade.
As a 3rd generation farmer himself, Dereck grew up experiencing first-hand the pressure that comes with knowing that a bad crop or a bad turn of luck could bankrupt their family or worse, even if it seemed like they were doing everything else right.
Dereck uses this same philosophy in financial planning, to help and guide individuals, families, and businesses he works with; to plan for the good but be well prepared for the unfortunate situations that potentially may happen. He does this by using a very comprehensive and personal planning system.
After attending West Texas A&M University, Dereck founded Caprock Financial so that he could implement his philosophy and help families like his protect and grow their generational wealth without the constant worry that they may lose the things they worked so hard for.
Today he lives a life that he's proud of in Shallowater where he is married to the love of his life, Heather, and raising their six amazing children.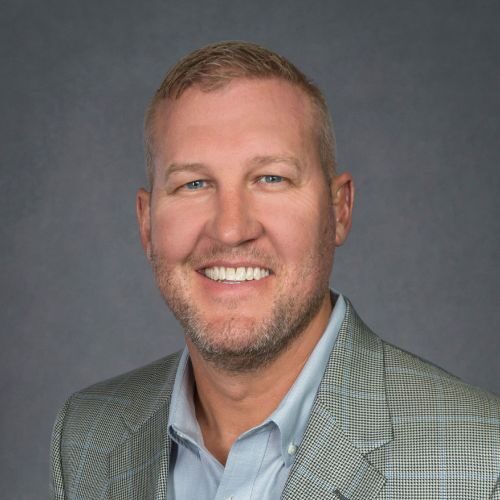 Dereck Blair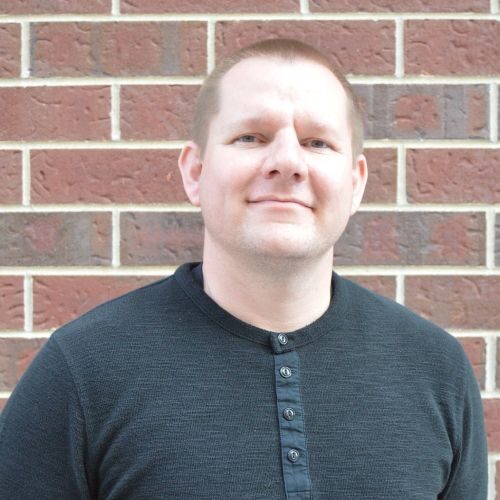 Casey Anderson
ST Genetics - Beef on Dairy Director
Casey Anderson grew up on a large commercial dairy in Minnesota. He received his Bachelor's in Agriculture Economics and Business from North Dakota State University. Casey has had a 20-year career in the A.I. industry including working in areas such as independent technician services, national key account management, and large herd technical teams. Casey's role within STgenetics is geared to deliver solutions and strategies to the progressive business segments of clients STgenetics' serves. His key focus is on the growing beef on dairy marketplace and helping drive forward thinking technologies.